FAQ
Got questions?
Below are some commonly asked questions, but if you don't see what you are looking for just give us a call at 512-920-5650 or email us at info@earlybirdcbd.com and we'll be sure to answer any questions you have. We're glad you're here!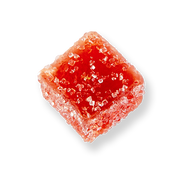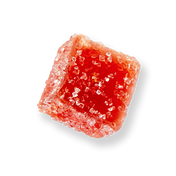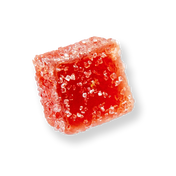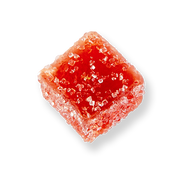 What is CBD?

CBD is a natural compound known as a cannabidiol, which is extracted from the flowers and leaves of hemp plants. Unlike THC, CBD itself doesn't contain any psychoactive properties.  Not all CBD products are the same, and there are significant differences between Isolate CBD products and Full Spectrum CBD products for example.
What are cannabinoids?

Cannabinoids are the naturally occurring compounds found in the cannabis sativa plant.  The two most well known cannabinoids are Cannabidiol (CBD) and Tetrahydrocannabinol (THC), but there are many others including Cannabinol (CBN), Cannabigerol (CBG) and Cannabichromene (CBC) to name a few.
What is the difference between cannabis, hemp and marijuana?

Both hemp and marijuana are varietals of the cannabis sativa plant.  By definition, a cannabis plant is hemp if it has less that 0.3% THC by dry weight.  A cannabis plant is marijuana if it has greater than 0.3%THC by dry weight. The CBD and THC extracted from hemp and marijuana are the exact same compounds.
What is the difference between Isolate, Broad spectrum and Full Spectrum?

CBD products are generally classified into one of three groups. Full spectrum, Broad spectrum, and Isolate.  Below is a brief explanation of all three. 

Full spectrum

products contain all the naturally occurring compounds found in the hemp plant, including terpenes, essential oils and the full range of cannabinoids which includes CBD and THC (<0.3%).

Broad spectrum

products are essentially full spectrum products

with the THC removed

.  So, they contain not only CBD, but also a variety of other cannabinoids like CBN and CBG in addition to terpenes and essential oils naturally occuring in the hemp plant. Again though broad spectrum products do not contain any THC.  

CBD Isolate

products contain only CBD.


Full Spectrum and Broad Spectrum products are considered to produce the "entourage effect" - the effect of various cannabinoids working synergistically to produce greater benefits than when isolated.
What is the difference between Delta-9-THC and Delta-8-THC?

Delta-9-THC (D9) is the classic "THC" people think of when someone talks about THC.  D9 THC is a naturally occurring cannabinoid in hemp and marijuana.  Delta-8-THC on the other hand exists in extremely small amounts naturally in hemp and marijuana and is primarily chemically manufactured from other cannabinoids (CBD for example can be chemically modified to produce D8 THC). All Earlybird products contain good old fashioned Delta-9-THC.
What are Terpenes?

Terpenes are the compounds in hemp (and many plants) that give them their unique smell. In addition to producing an aroma, terpenes are believed to work together with cannabinoids in creating the "entourage effect".
Do You Test Your Products?

All Earlybird products are tested by third party labs to ensure a pure and consistent product. We're extremely proud of our small batch testing process. On every product we print the amount of CBD and THC (<0.3%) in that particular batch right on the package. For a full lab report on any of our products you can scan the QR code on the package. 
Where is your hemp sourced from?

Our hemp is grown at the finest farms in Colorado by farmers who lovingly grow their cannabis using the best practices in the industry. 
Where do you ship?

We ship anywhere in the United States. All 50 states.